Cyber Security Focused Password Management
Generate Unique Passwords at Signup
Total Password generates unique, secure passwords for each and every website you sign up to.
Autofilled Passwords at Website Login
Your passwords are prefilled on website login forms - no need to remember!
Sync Passwords Across Multiple Devices
No matter what device your passwords stay in sync - and ready at a click.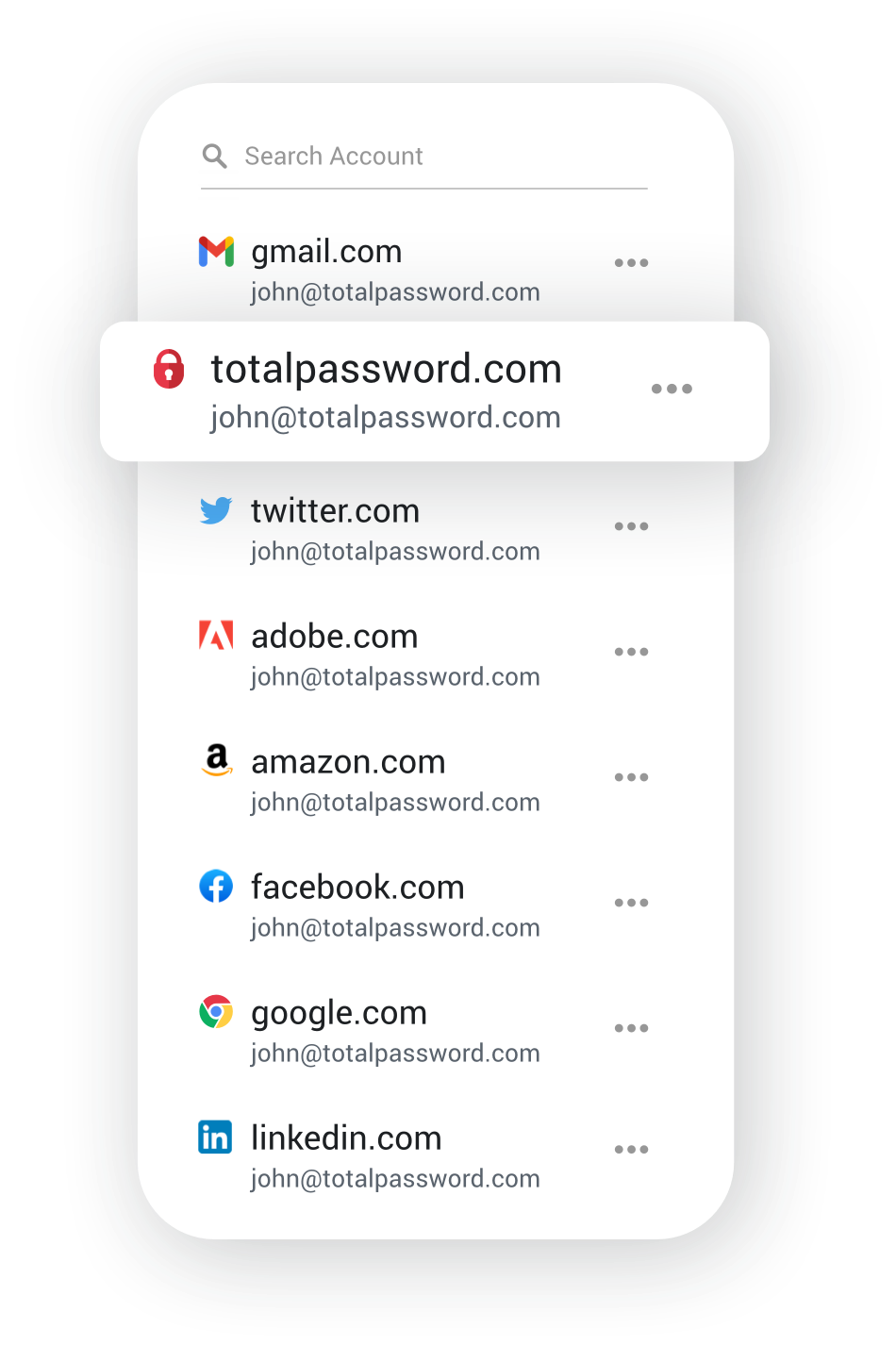 Install Total Password for Chrome™
Your first line of defence against hackers and identity theft. We use advanced encryption to protect all of your passwords, data and payment information.
Start Protecting Your Online Identity With Our Range of Features
Device Sync
Access your online accounts on the move, with automatic sync across all your devices.
Breach Alerts
Stay on top of any data breaches which could expose your private data such as account passwords.
Remote Logout
Remotely sign out and delete any browsing history from any device you have Total Password on.
Generate Unique Passwords
Generate unique, secure and strong passwords to eliminate the chances of identity theft.
Store Credit Cards
Keep your bank card numbers safely in Total Password for quick online checkout.
Auto Filling
Let us automatically fill you usernames and passwords speeding up your login.